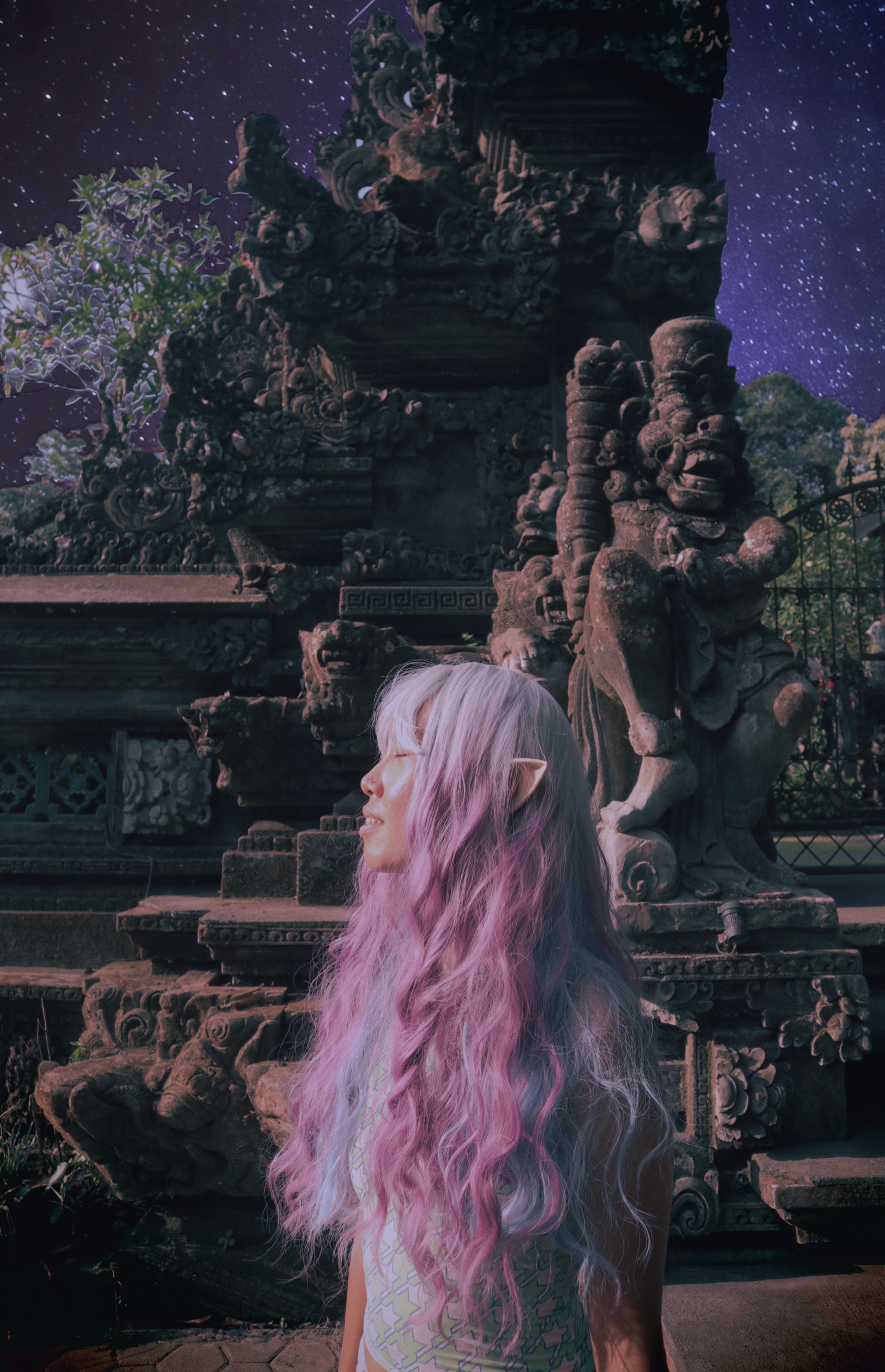 "Really beautiful and playful and fun and chill and poppy and hiphop-y and even a bit Bjork-y! All the things." 
- Dana Nielsen (Mixer for Adele, Justin Timberlake, SZA, Rick Rubin"  
Welcome to my first behind-the-scenes for "Alien Girl", a song about unrequited lady love and my post-Krav Maga collaboration with Zelly Yu in Bali.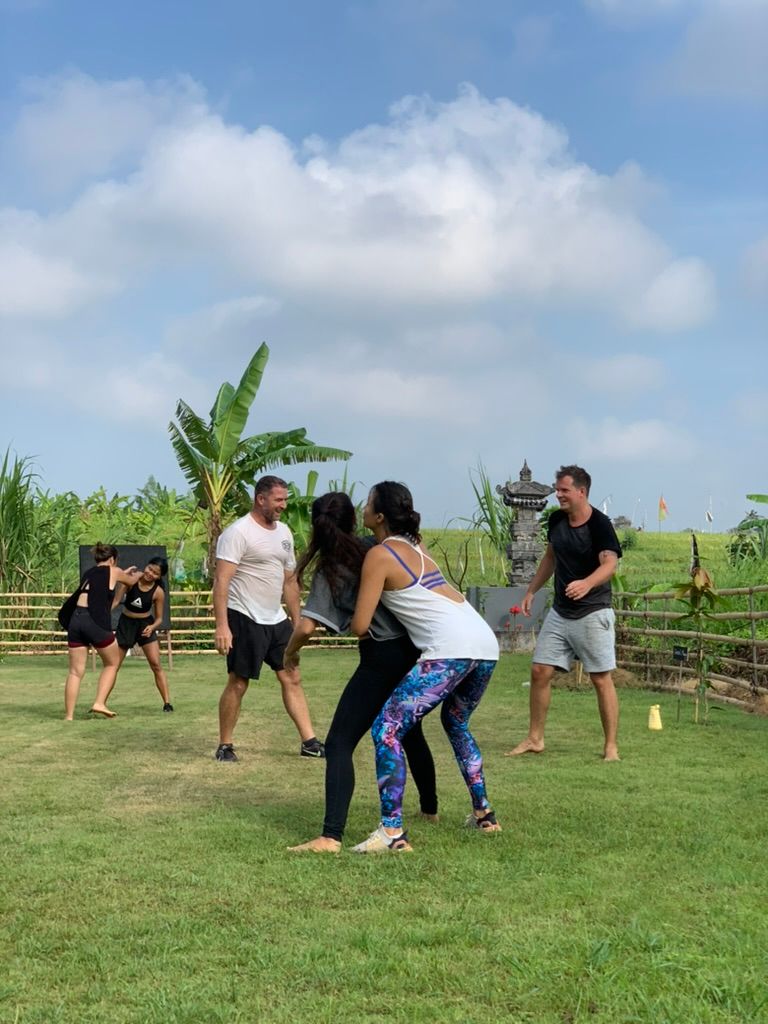 We met at a Krav Maga self-defense class via some mutual acquaintance I never saw again. After learning to kick a would-be-attacker where it counts, repeatedly, for about an hour, we grabbed some sushi and soon discovered that we both play music. Naturally, we decided to go for a "jam". 

However, instead of just rando-jamming, Zelly shared a song-verse idea with me about unrequited love. It had a magic quality to it. We spoke about the uncertain relationship she was in and the deep feels she was experiencing. Then we dug in and I helped her write the rest of the song in a matter of a few hours! (This is why I love collaboration so much - it gets real and real fast!). 

Knowing we had a beautiful and meaningful song on our hands – that to me sounded like something you'd hear on the Juno soundtrack or a Pixar film – we decided to record it.
Starting with me on guitar, Zelly's vocals, and then electric guitar from Sebastian Wurtz (a blues musician from Germany who has the cutest dog ever!), we captured the foundational bits on my tiny mobile recording rig in a funky little bungalow surrounded by rice fields and an ocean view.
Zelly!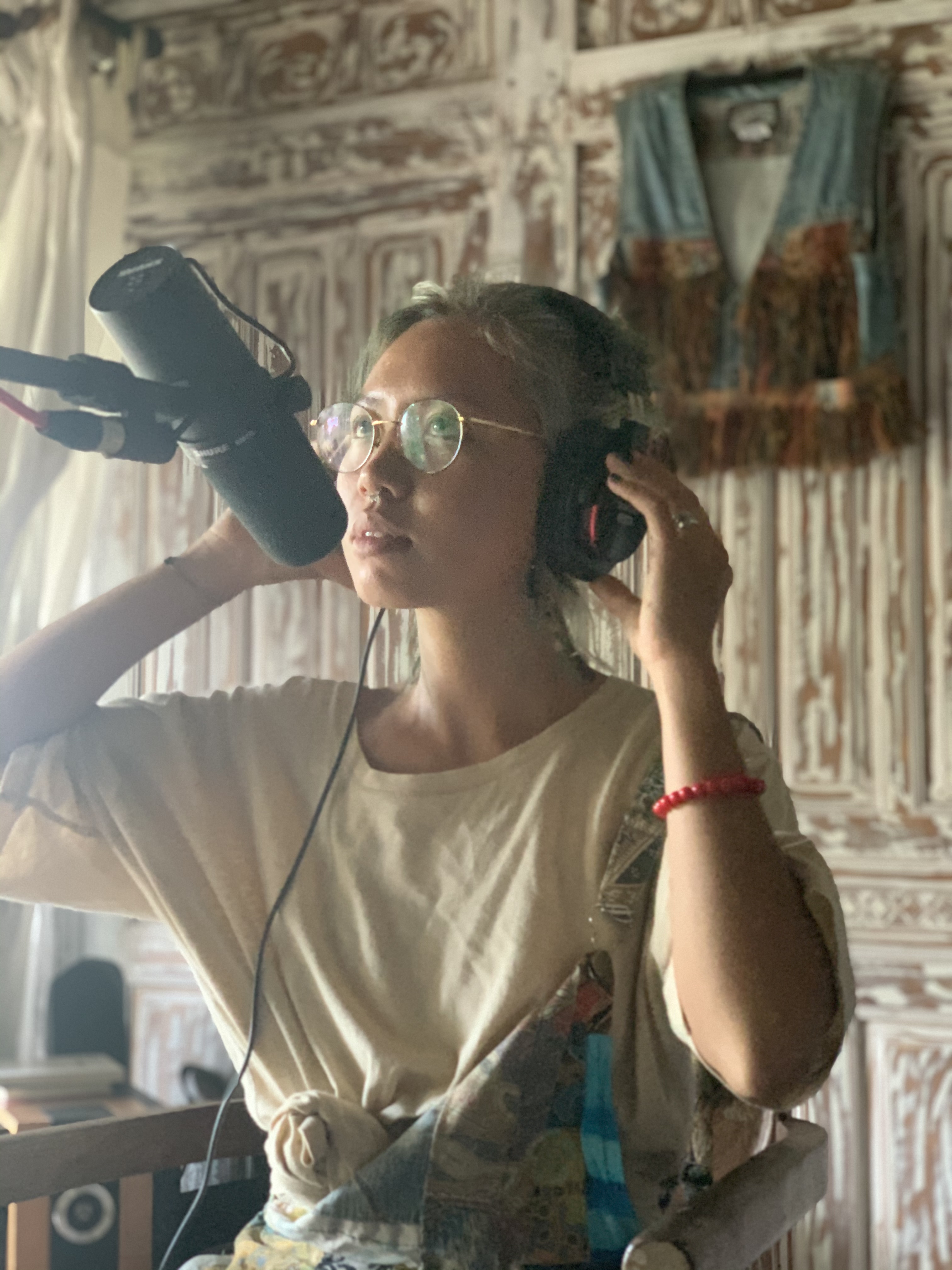 Sebastian!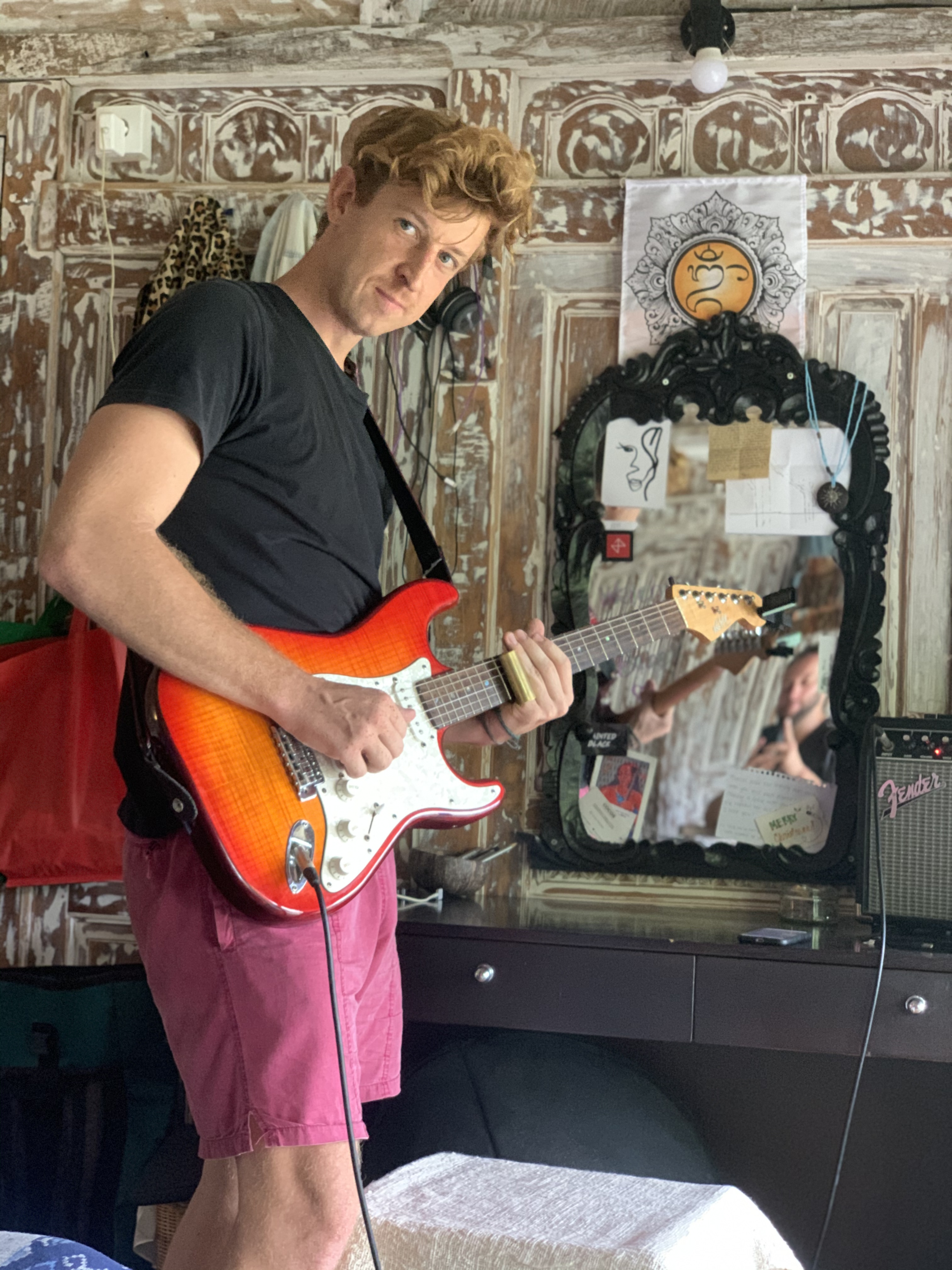 Cutest dog ever!
Sea-view nearby. (Phew)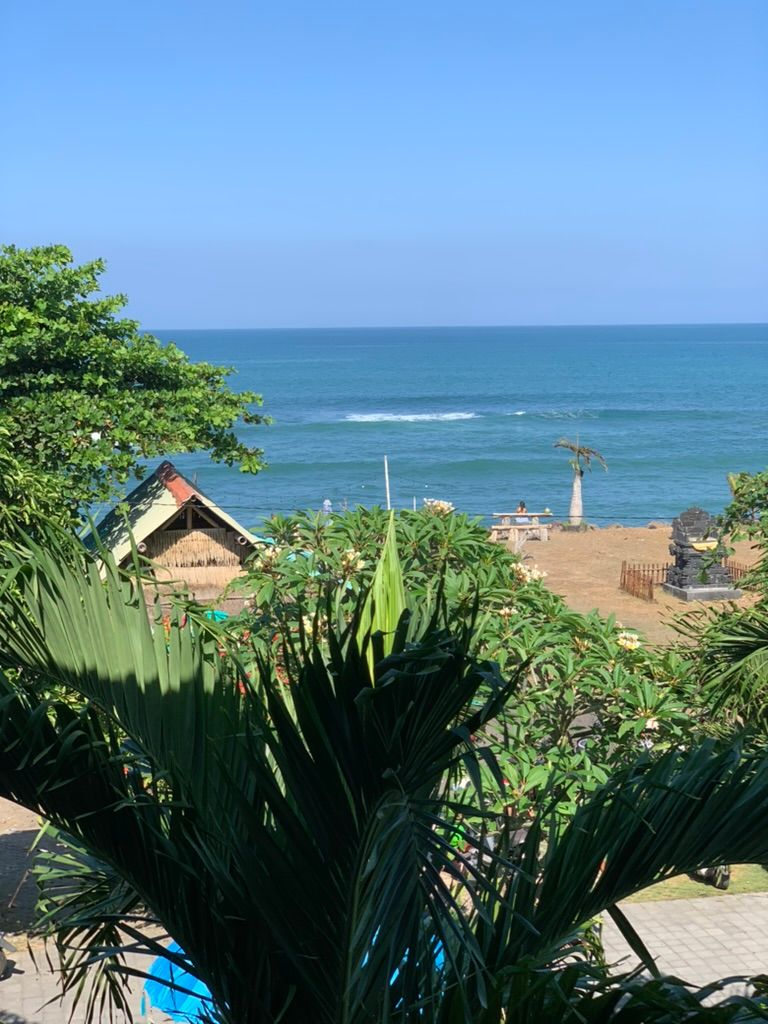 A week or so later, I went up north to the jungly Ubud to record with this amazing violinist, Maesyn, whom I had recently met on stage during a jam and just so happened to know Zelly. We hung a cheap microphone from her guest bed's mosquito net and she proceeded to stack these gorgeous layered arrangements (50 violin tracks!) and some haunting choral vocals (in the bridge). 
Maesyn!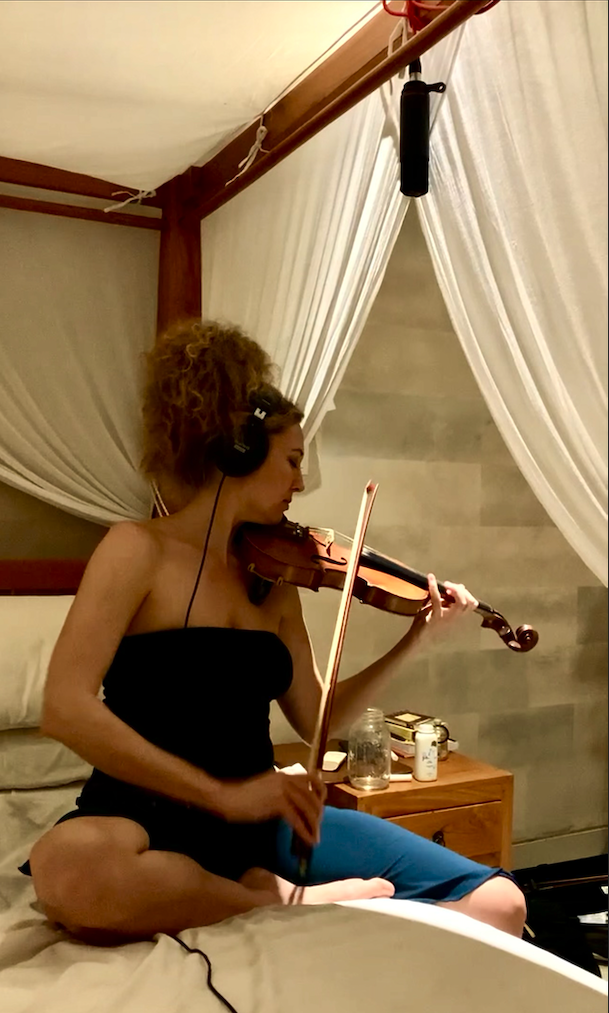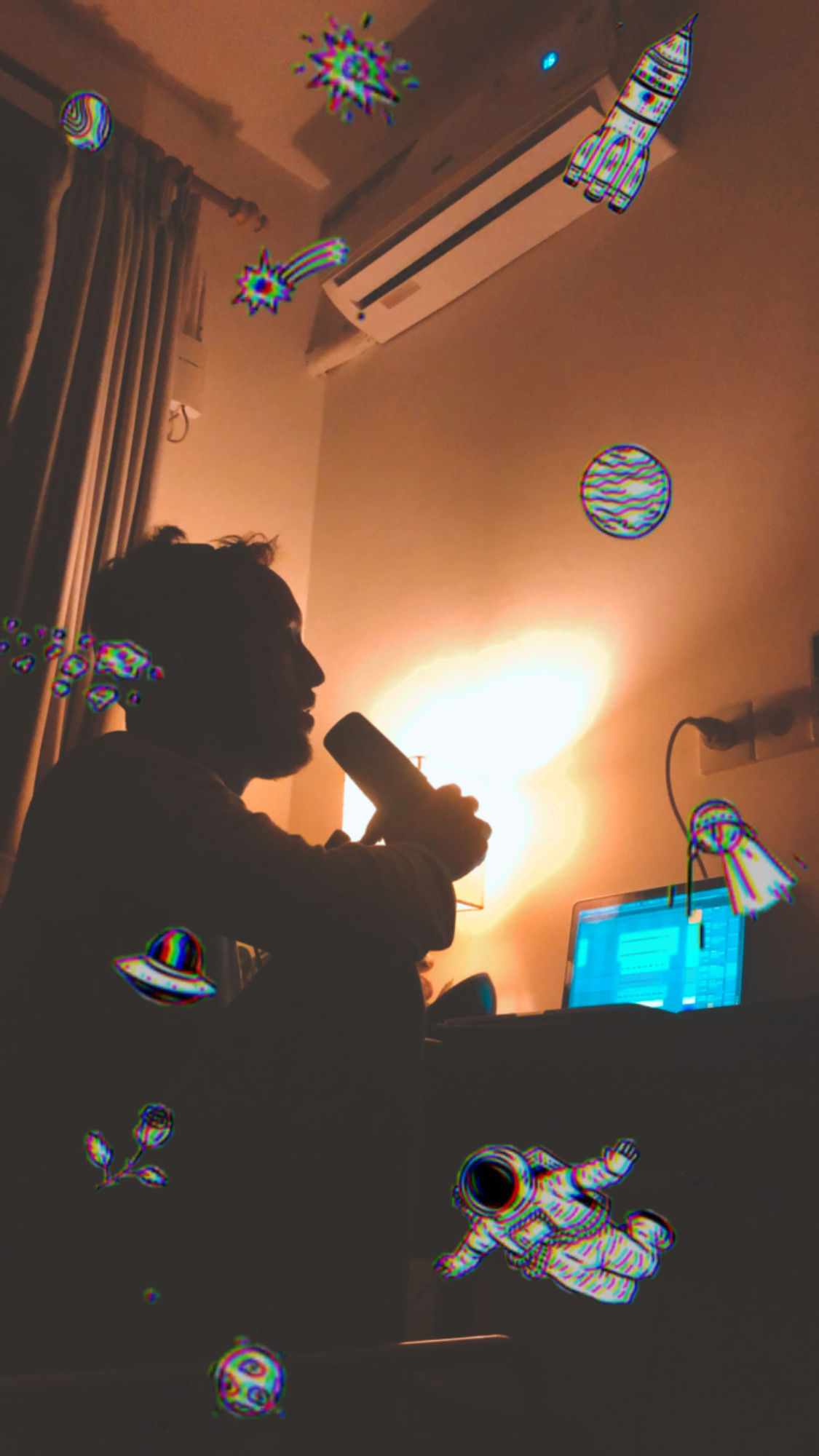 From there it was just a ton of solo time in the mobile home studio making room for all of the awesome parts and getting the "hip-hop-y" beat to work with this sweet, epic, and "Bjork-y" folk song. Mentorship from mix-legend Dana Nielsen and my producer mastermind group also helped me with tons of feedback and encouragement to arrive at the best version of this song.  While my role was primarily co-writer and producer, I snuck in some vocal stacks throughout the mix for depth and richness. Though you won't likely notice them! This is by design as the song is about two women finding love. 
Here's how Zelly describes the song…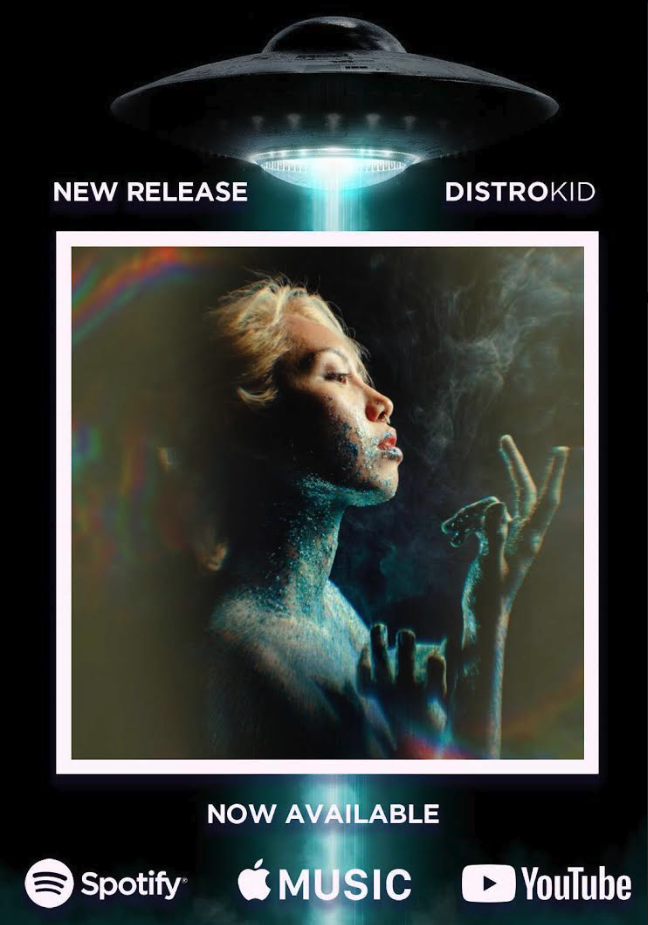 "This song, "Alien Girl" beautifully captures the themes of unrequited love, self-acceptance, and the struggle of coming out as a queer. It tells the story of someone who dreams of a love that's out of this world, quite literally, as they fall for an alien. It reflects the longing to escape to a better world but also acknowledges the uncertainty of acceptance. This song weaves a narrative of self-discovery and the hope that love can change the world. The introspective journey of self-love and identity. "
A powerful message… Many people are made to feel alien on this Earth, so here's to love, collaboration, acceptance, and being on the journey. Together. 
We hope you enjoy the song. 
Wishing you all the peace and all the love. 
Jeremy
(Austin, Tx)